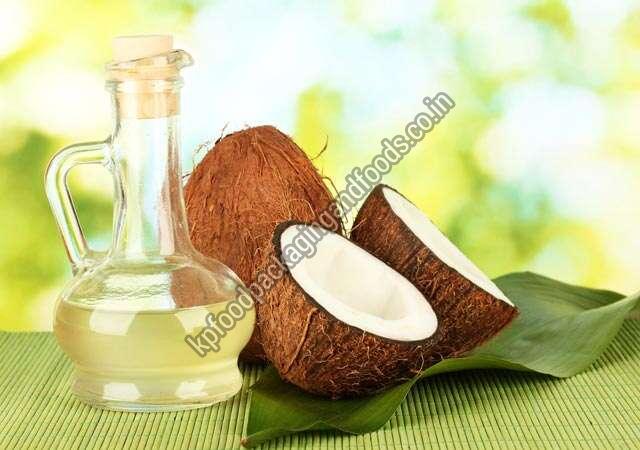 Coconut oil is an edible oil produced by mature coconuts kernels and in recent years its numerous health benefits have become incredibly popular.

Food has proved that coconut oil is one of the healthiest foods among approximately thousands of studies. The several applications and healing benefits of coconut oil go beyond people's expectations.

Due to its many advantages and uses, the coconut tree is considered the 'health lifeline. But it can be somewhat difficult to choose the right type of oil from the various types of coconut oil brands available.

Virgin Coconut Oil:
Virgin Coconut Oil (VCO) is manufactured from coconut meat by virgin coconut oil manufacturers, which is then extracted from milk and water and has a milky nature by cold pressure. It is 100% unbleached, cold-pressed, healthy. Virgin coconut oils are quite widely known for their delicious flavour, taste, strong antioxidants, healthy fatty acids and vitamins.

Virgin coconut oil without heat exposure is produced from a coconut. Compared to conventional coconut oil, it is increasingly popular worldwide for its essential nutrients and benefits.

Health Benefits:
Coconut oil's simple, exotic flavour, this marvellous oil comes with an incredible nutrient profile that offers a holistic cure. Impressive health benefits include improving cardiac health by increasing the amount of good cholesterol, helping to lose weight, relieving symptoms of infections, enhancing the health of skin and hair, nurturing digestion and strengthening immunity.

● Boosts HDL Cholesterol -
Coconut oil enhances the cholesterol levels of HDL (good cholesterol), which helps promote cardiac health. Remember that rationality has always been the mark of good health.

● Weight Loss -
Coconut is good for burning stubborn fat and helps to lose weight. Coconut oil is easy to digest and supports the proper functioning of the thyroid and endocrine systems in comparison with all other edible oils. Research carried out at Sains Malaysia University indicates that coconut oil can enhance the body's metabolism by eliminating pancreas stress by combusting energy and helping overweight people to lose weight.

● Supports Heart Health -
Strong proofs show that about 50% of fats discovered in coconut oil are medium-chain triglycerides (MCTs), including certain lauric acids which are easily absorbed by the digestive tract that could be used by the body for energy production. Moreover, MCTs do not engage in cholesterol transport.

Several research studies have shown a diet rich in virgin coconut oil to boost good cholesterol and reduce bad cholesterol for patients with cardiovascular disease.

● Treats Alzheimer's Disease -
A new study proposes the use of coconut oil in specific for language and alignment areas to improve the cognising skills of Alzheimer's patients. The MCTs in coconut oil are extremely rich in ketones associated with increased memory.

● Digestive Health -
The absolutely vital fatty acids in coconut oil also provide lauric acid as well as monolaurin possesses strong antimicrobial, antibacterial and antiviral characteristics. These properties help to manage different bacteria, fungi and parasites that cause numerous intestinal problems.

Final Words:
Pure virgin coconut oil is a very relaxing and stress-free carrier for aromatherapy. Gently massage coconut oil carefully in the head helps reduce mental stress and depression because of its antioxidant properties. It is very beneficial to use virgin coconut oil on regular basis for anyone.


This entry was posted on May, 11, 2021 at 11 : 02 am and is filed under Virgin Coconut Oil. You can follow any responses to this entry through the RSS 2.0 feed. You can leave a response from your own site.