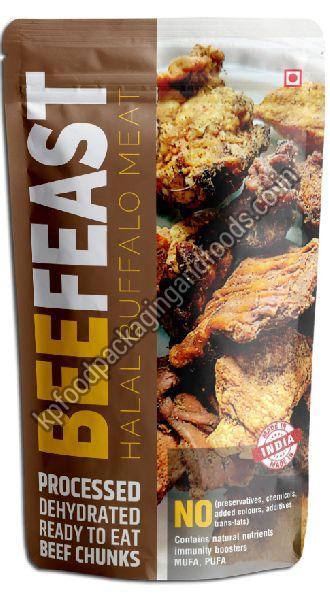 In the past few years, the amount of having beef chunks has reduced a little since many people thought beef as a unhealthy option of regular food. Though, it's true that taking red meat excessively can harm your health, having them in a limited amount can allow you to prevent the bad aspectsof it. Therefore, it's important to know how much you need to consume red meat especially beef.
Though regarded as a option of red meats, beef chunks contain some extraordinary health benefits that can be left you amazed. Hence, if we take beef chunks after knowing the required amount for us, ot would definitely make our health more prosperous. Here, in this article, we would discuss the top 5 advantages of having beef chunks that may surprise you. Read this article carefully to know the facts precisely.
A Protein Packed Food
The first major benefit of having beef chunks is the protein content it contains. Eating protein every day is significantfor our health. Proteins replenish amino acids in our bodycravings and assist us torehabilitate and create muscle, bone, skin, hair, cartilage, and more. Daily protein also helps us tomaintain our lean body mass, also known as muscle mass.
Among all the nutrients, proteins are very satiating and help make us feel fuller for a long time, deterring excessive pangs of hunger.Beef is packed with health-boosting amino acids, and it's one of the biggest individual sources of protein in the human diet. For example, a 170g portion of 80% lean beef provides 46g protein. The leaner category of beef we choose, the protein content accumulates more.
Contain Carnosine
Another benefit of eating beefchunk is that it offersan amount of carnosine, 50% more than other proteins like poultry. Carnosine or beta-analyl-L-histidineis developed by incorporating the amino acids alanine and histidine. It can be found throughout the body and has variouscrucialfunctions in maintaining human health properly, most apparently in the accomplishment of exercises and muscle mass balancing.
Carnosine containextraordinary anti-glycosylation properties. For this reason, carnosine curtails the damages of a process called 'glycation,' which is directly associatedwith human aging. Carnosine is also beneficial in exercise performance, skeletal muscle homeostasis, and it even stimulate the immune system and can reduces multipleinflammations. The compound is also believed to help impede lipid peroxidation within our body cells.
A Good Source of Vitamins
Another intriguing factor of ordering beef chunks from any reputed beef chunk supplier is its high vitamin content. There are many crucial nutrients in beef chunks which are existed in significant amounts including the entire range of B vitamins, which are important to energy metabolism. Below are the list of vitamins that present in beef chunks.
• Vitamin B1 6%
• Vitamin B2 20%
• Vitamin B3 45%
• Vitamin B5 17%
• Vitamin B6 42%
• Vitamin B12 152%
• Folate 3%
Additionally, beef also includes smaller amounts of vitamins E and K. It also contains Vitamin B12 or cobalaminthat is an important nutrient only available from animal foods. This vitamin also has a great number of advantagesincluding skin growths, positive mood, better sleep, and neural rejuvenation. It's significant to understand that inadequate vitamin B12 may also improve the threats of depression and mental health issues.
Include Creatine
Almost everyone is aware with the dietary supplement version of creatine, but do you know that beef includes it too? Beef includes almost 350mg creatine per 100g. But what's the role of creatine in improving human health? The major health advantages of creatine are the following.
• Improved exercise performance.
• Creatinesupportsmuscle development.
• Offers muscles with greater energy allowance and enhancesstrength.
• Boosted muscular size.
It's also apparent that our liver can generate about 2g creatine per day, relying on the pre-cursors being available. Creatine precursors include arginine, glycine, and methionine. Beef is an individual most significant dietary source because it contains all the amino acids that are mentioned above. In other words, eating beef gives you a decent amount of dietary creatine, and it helps your body to produce it too!
Contain Beneficial Minerals
The next beneficial aspect of beef chunks is its mineral count. Beef is also very rich in minerals like potassium, phosphorous, magnesium and iron. Below are the amount of minerals that present in beef chunks.
• Copper 10%
• Iron 18%
• Magnesium:7%
• Phosphorus: 40%
• Potassium: 10%
• Selenium: 50%
• Zinc: 65%
For people who have certain mineral deformities, beef is an outstanding source of nutrition for them.
These are some of the major health benefits of having beef chunks that may leave you surprised.